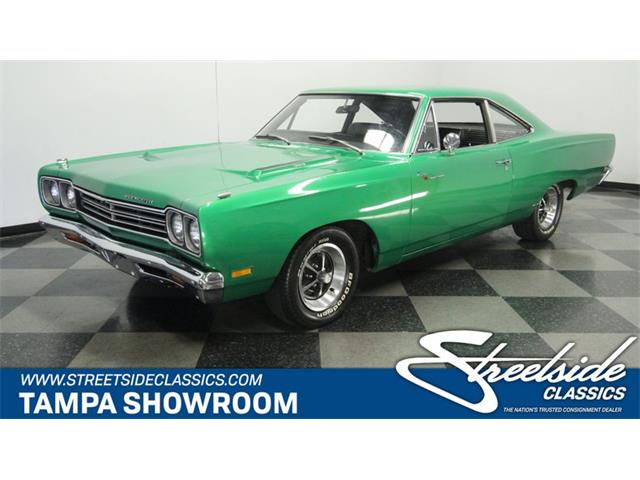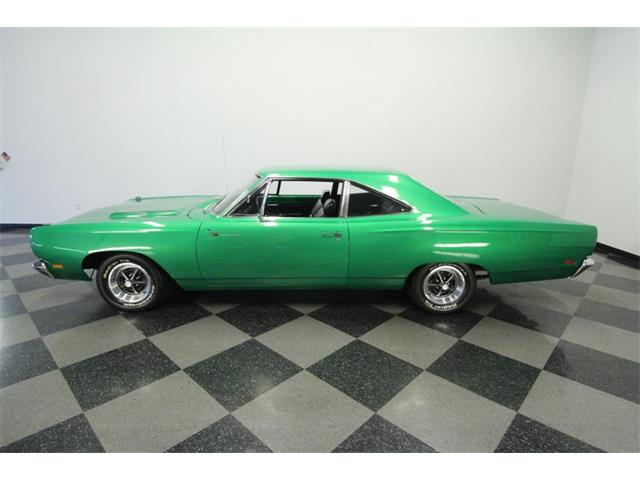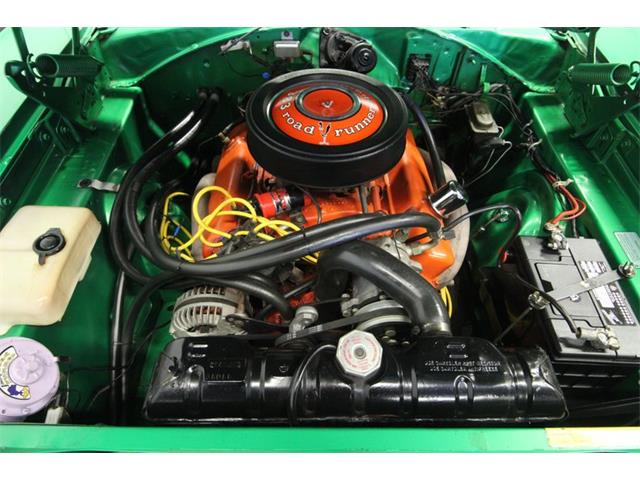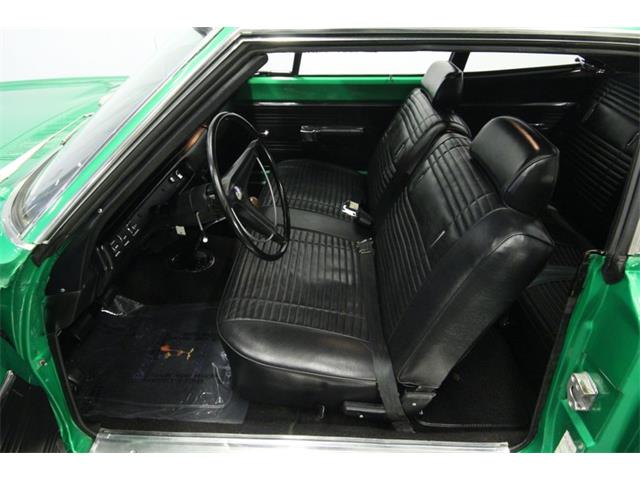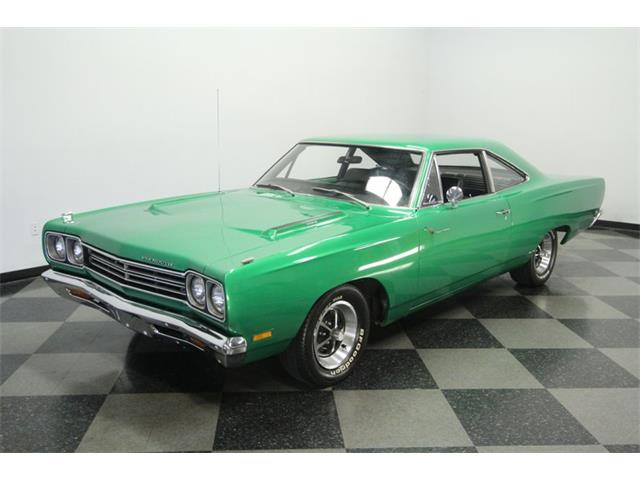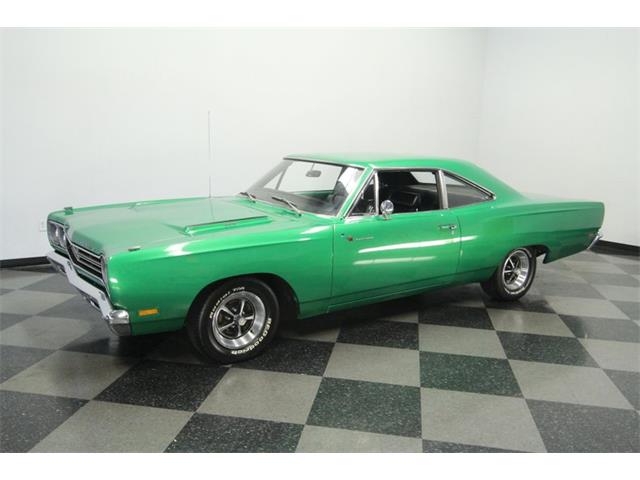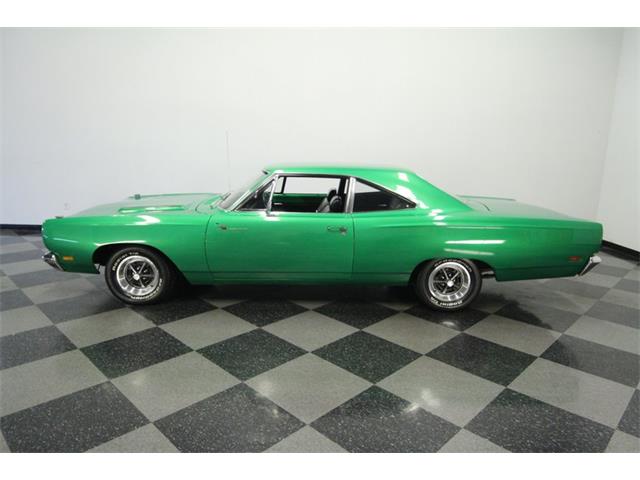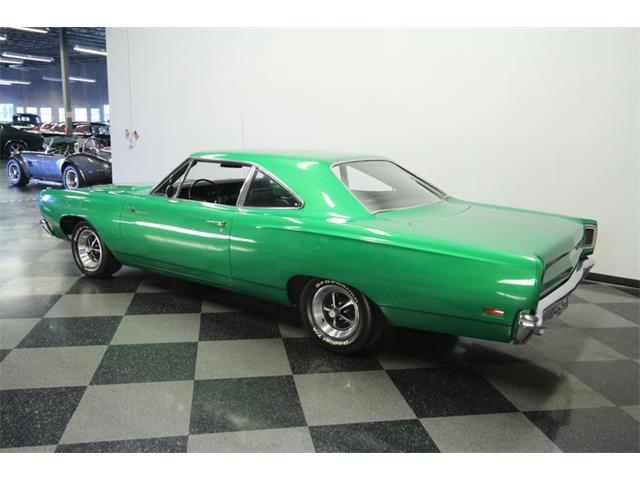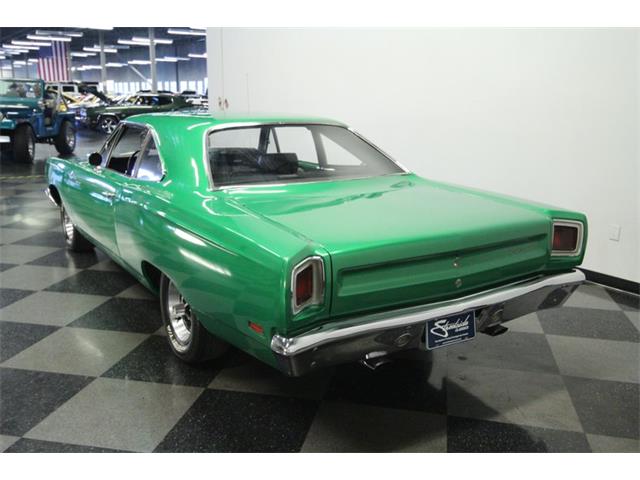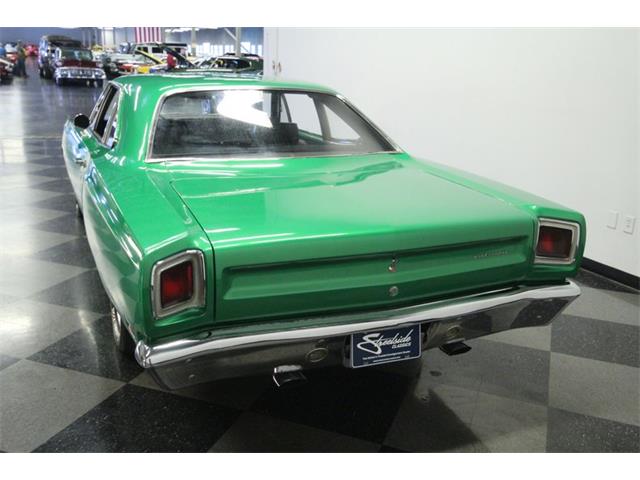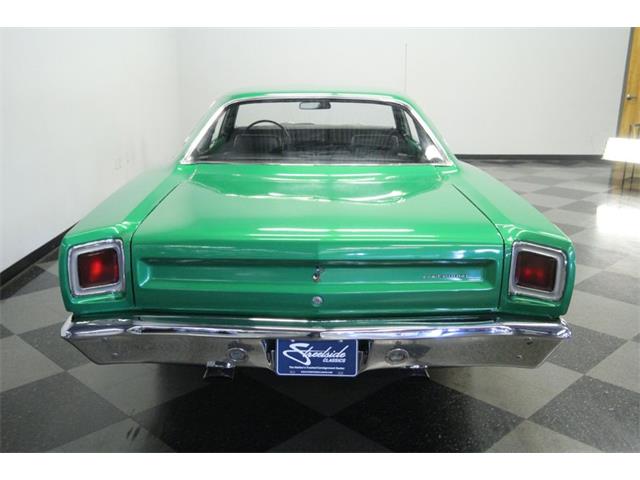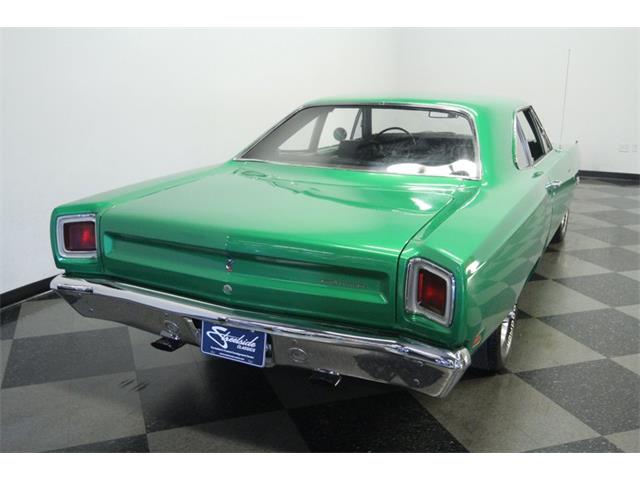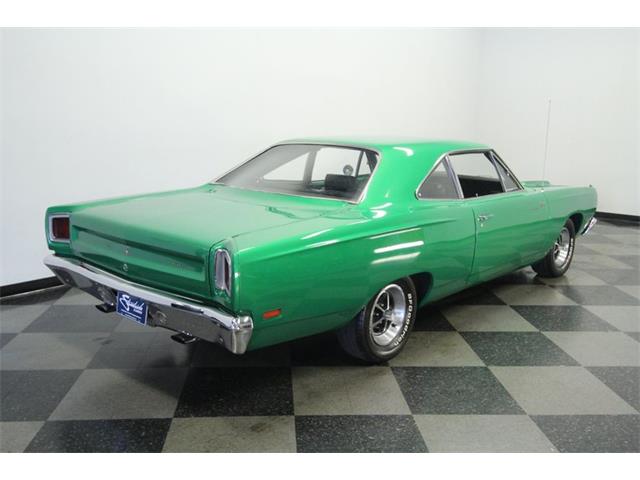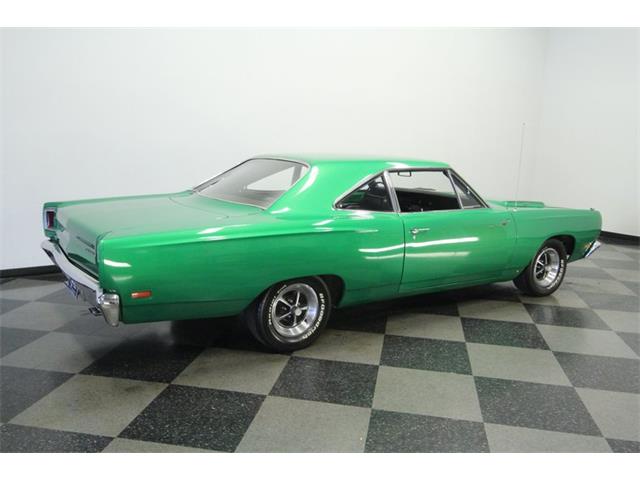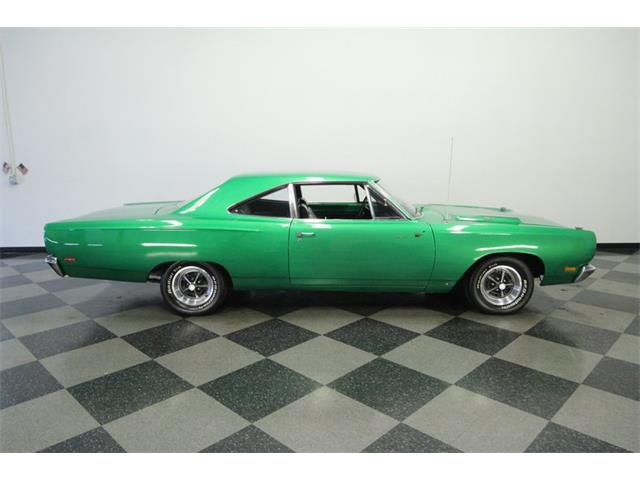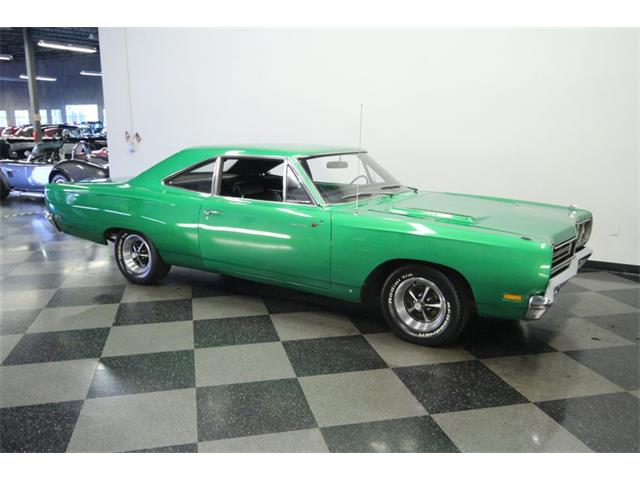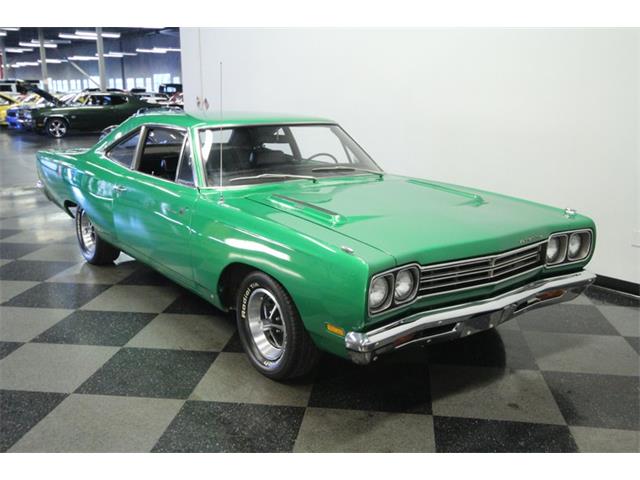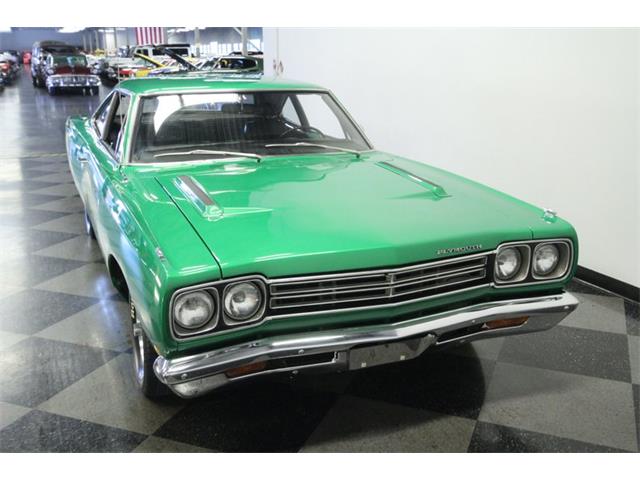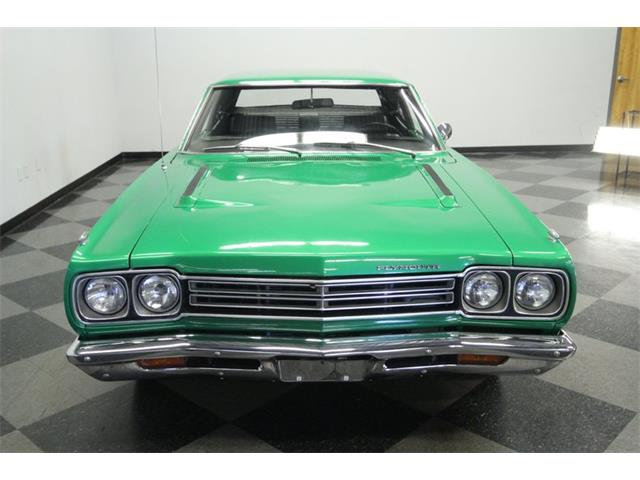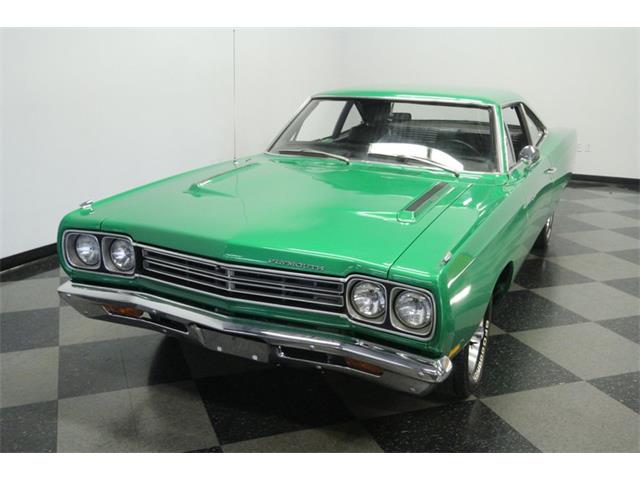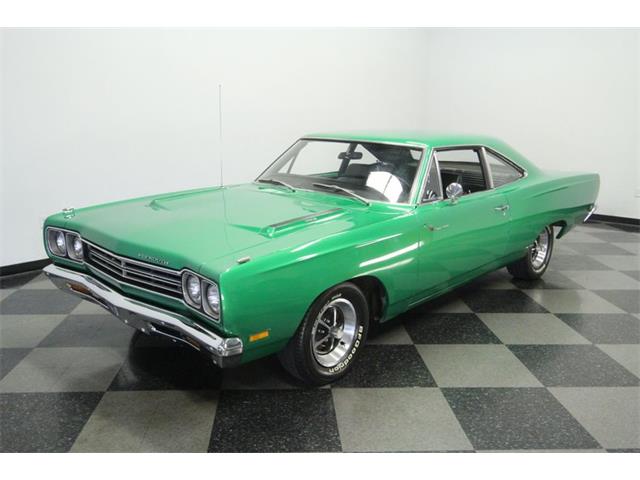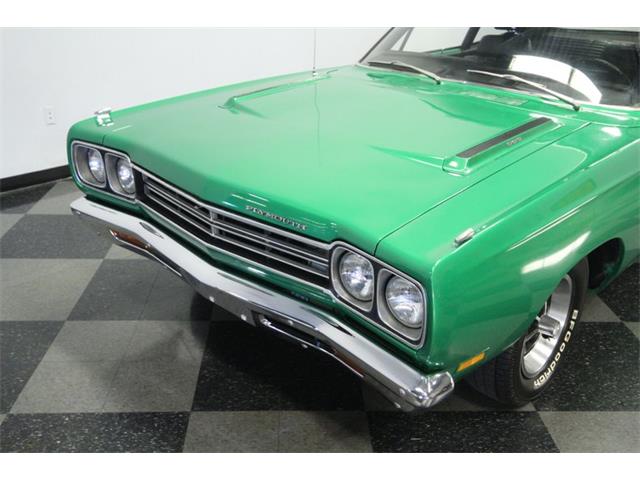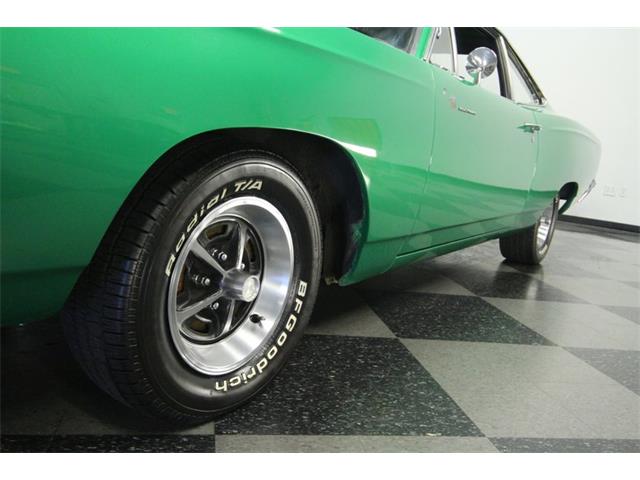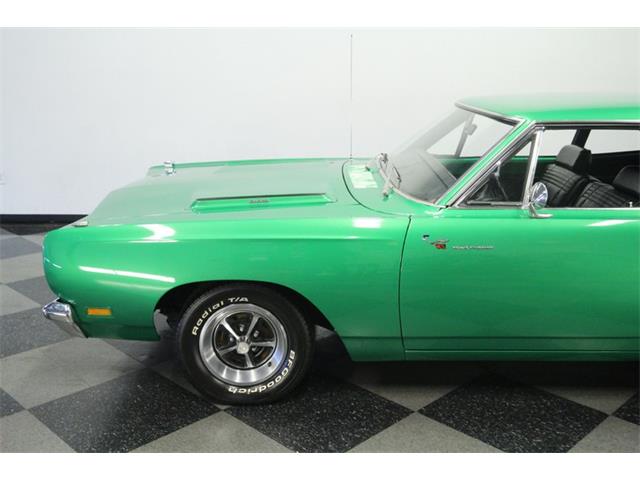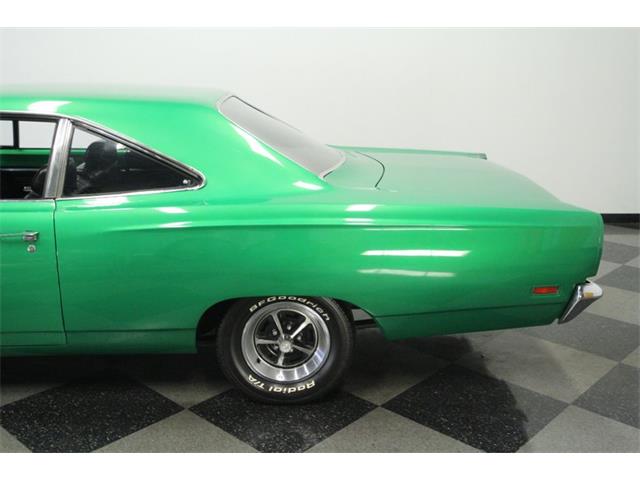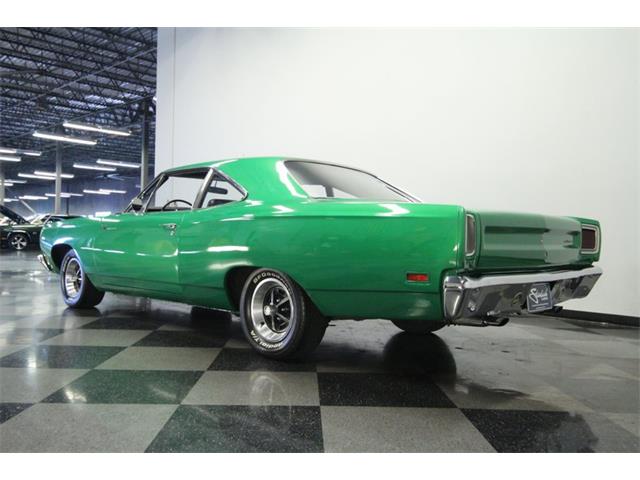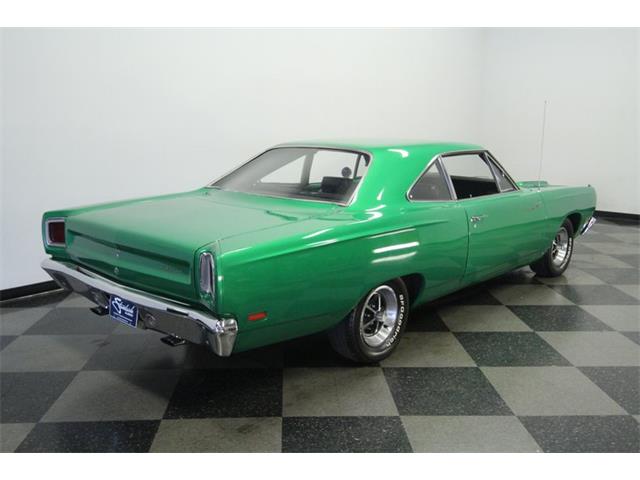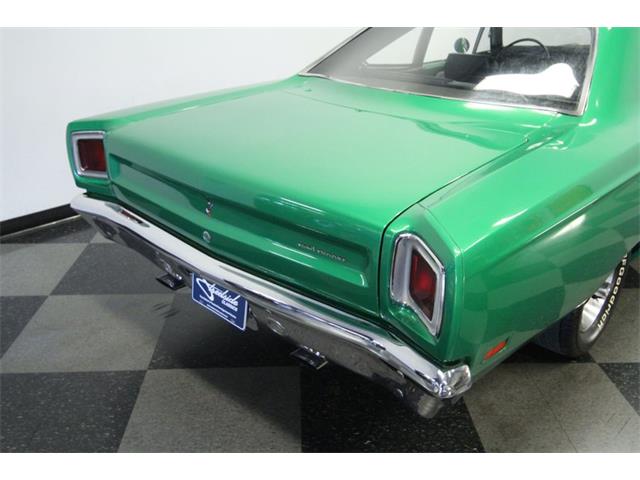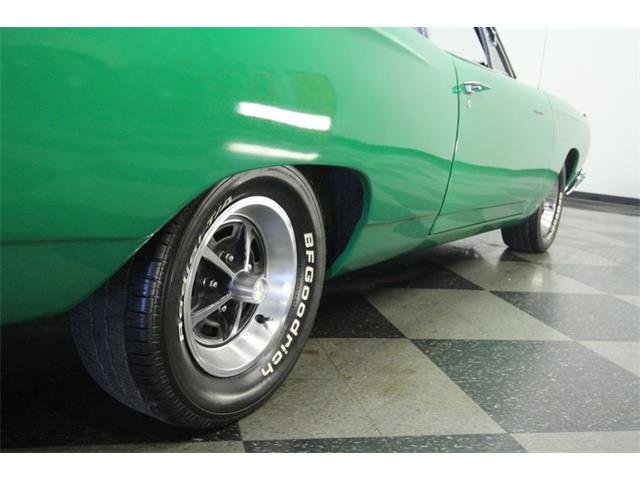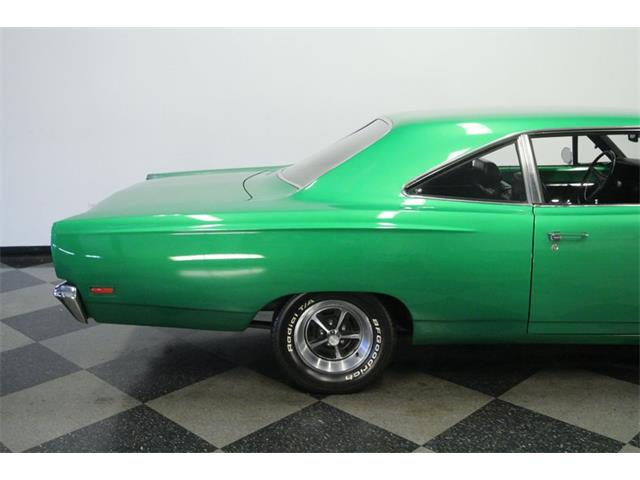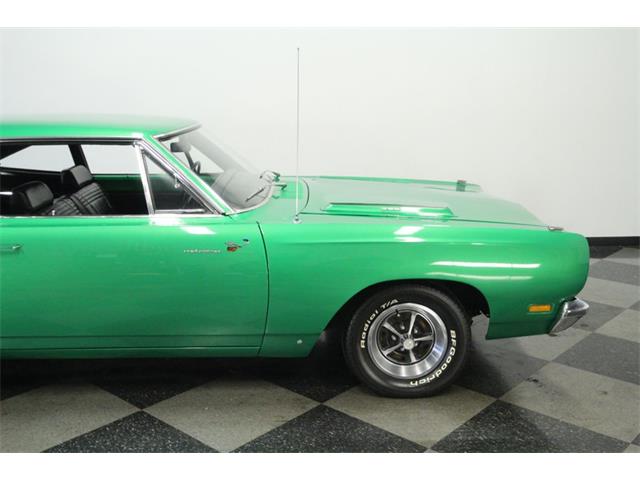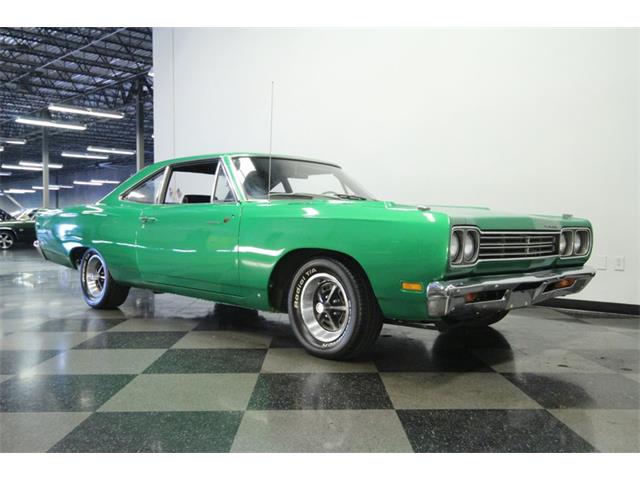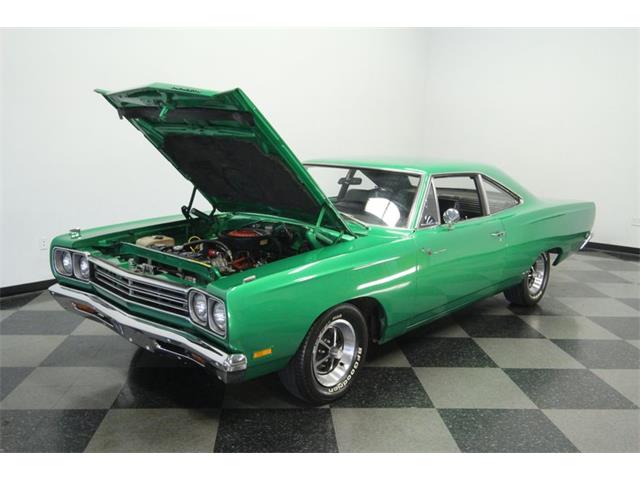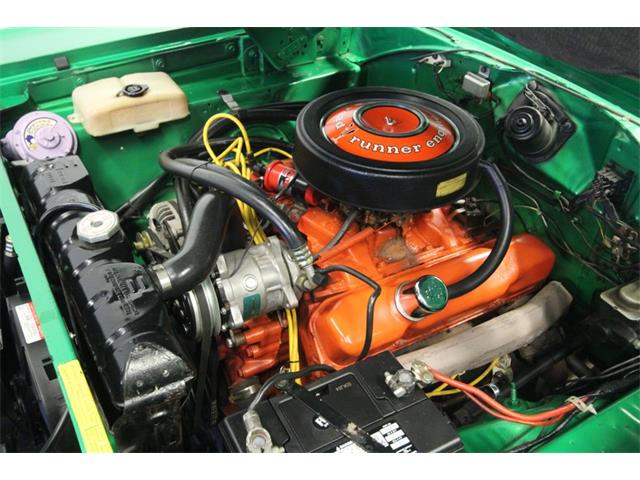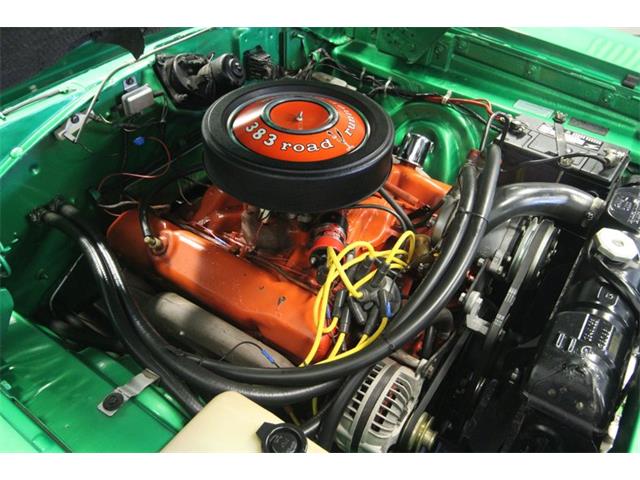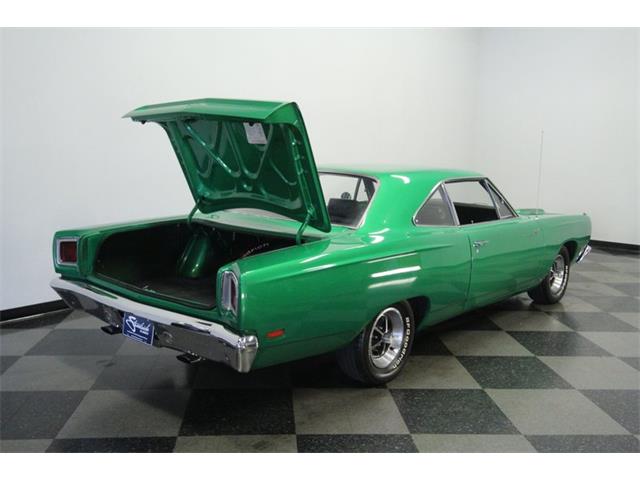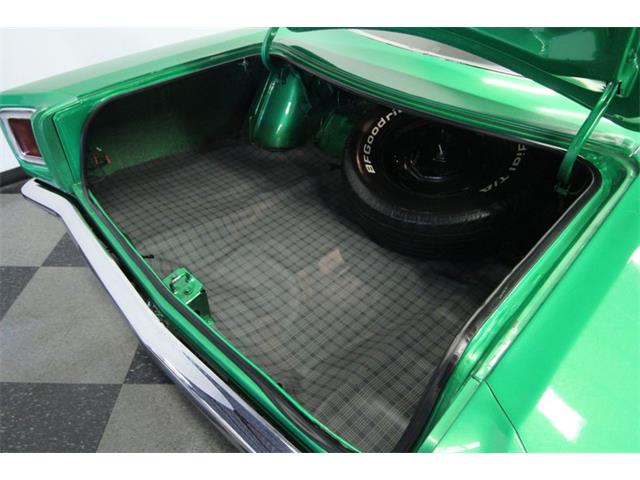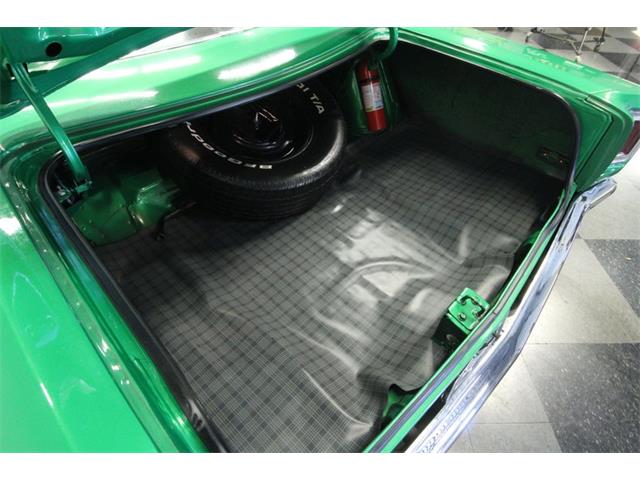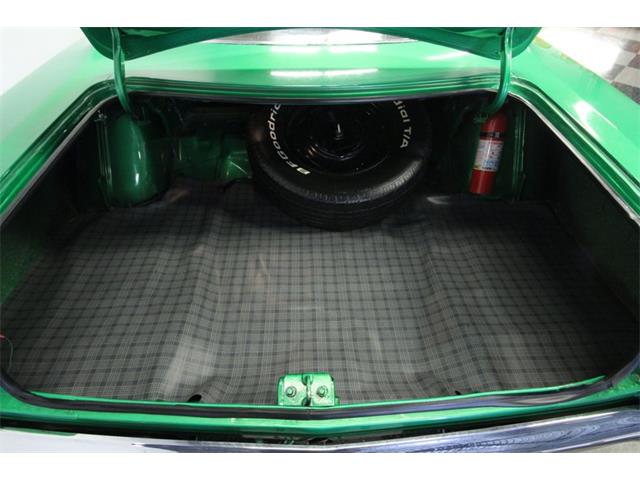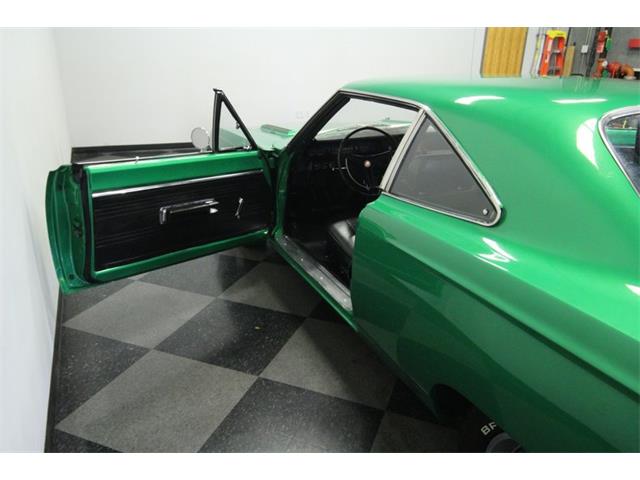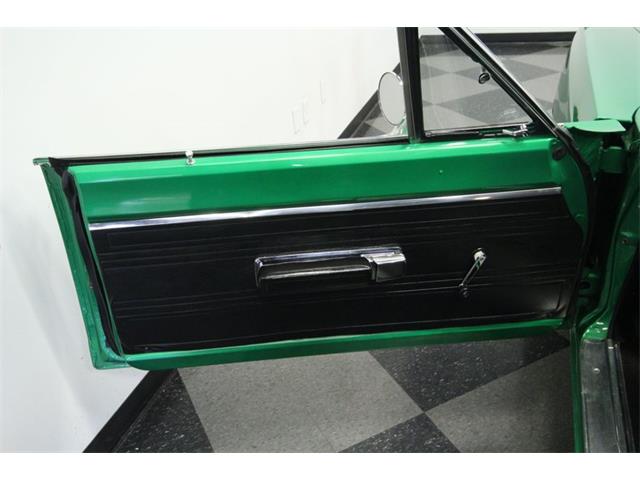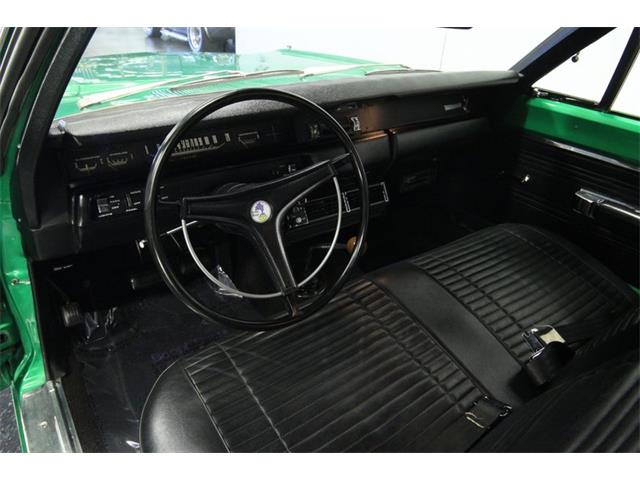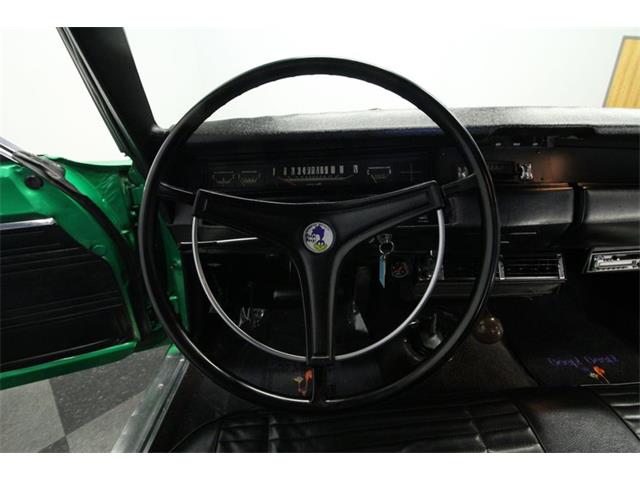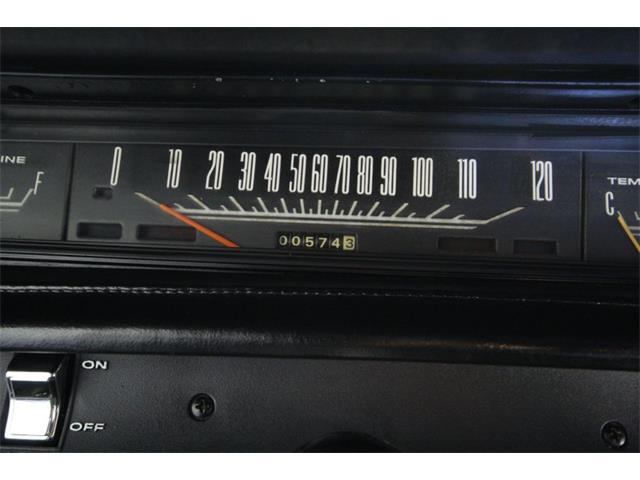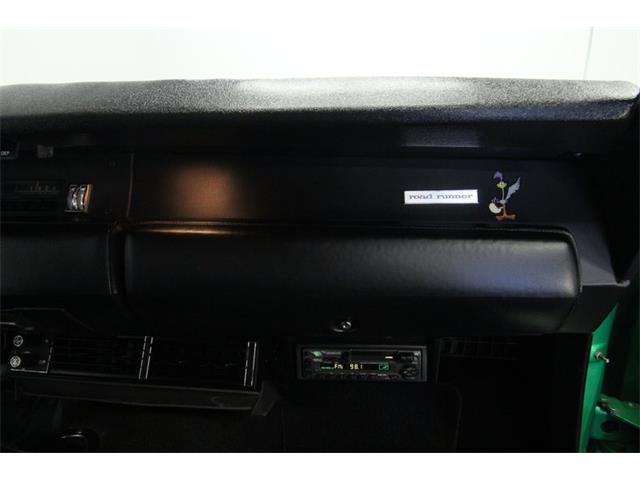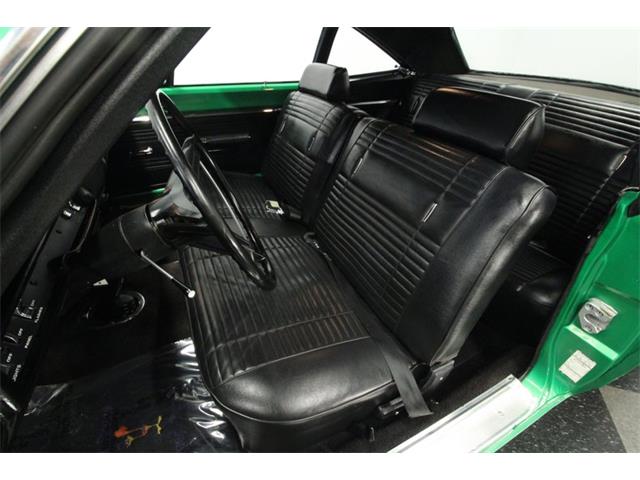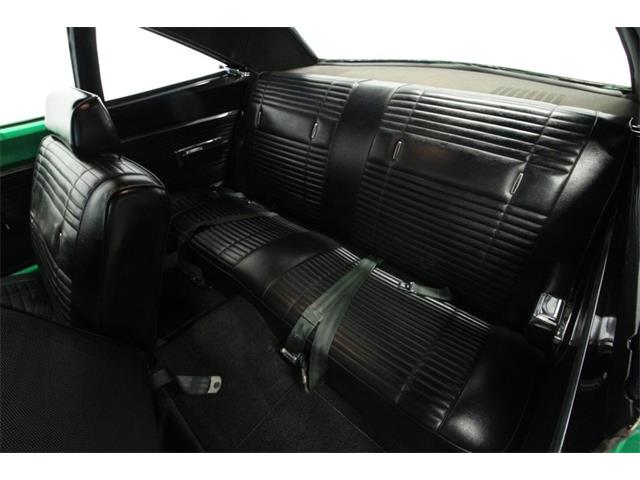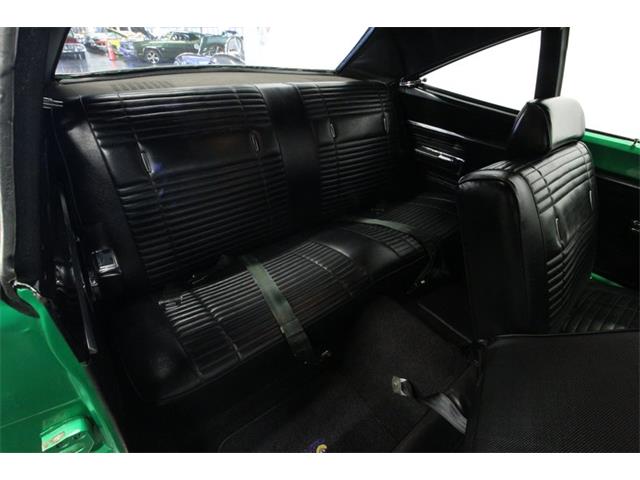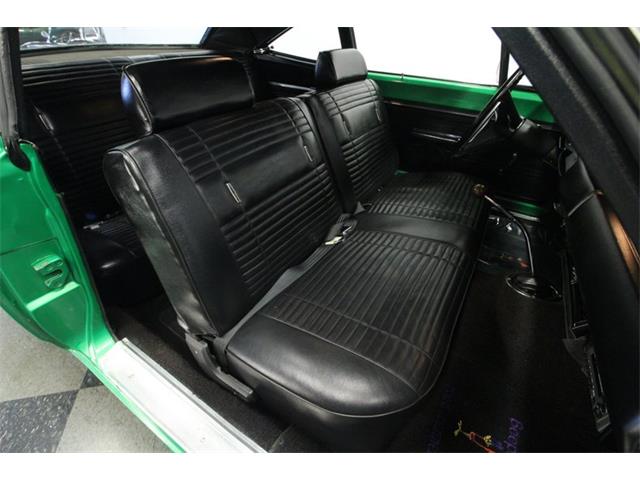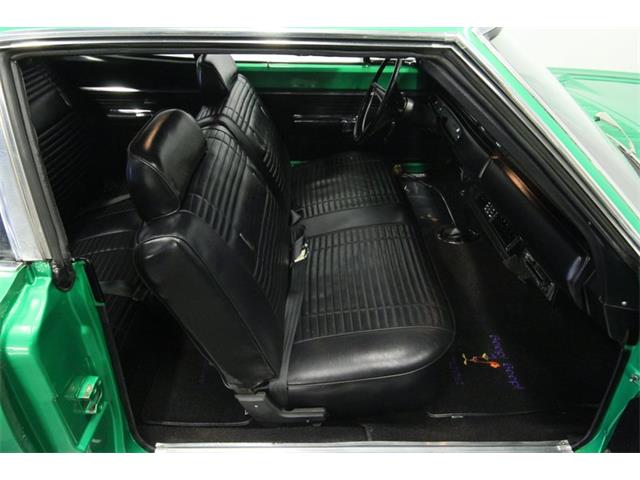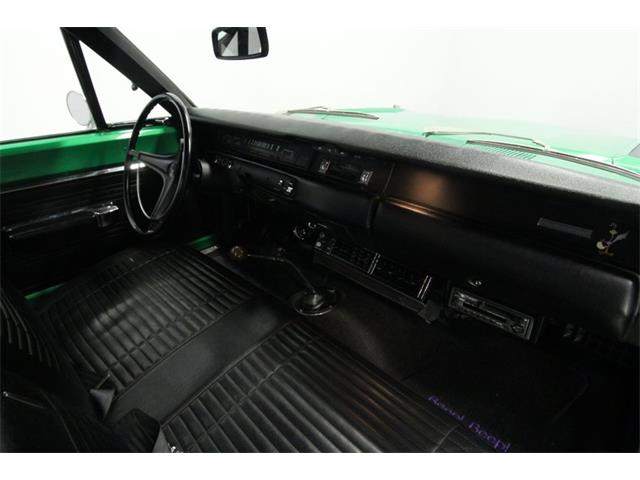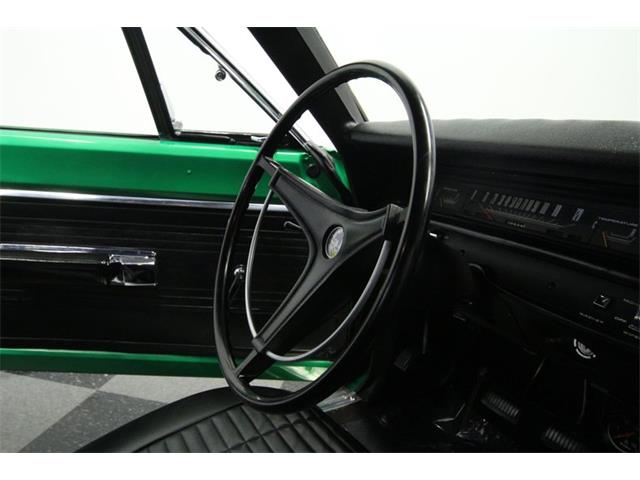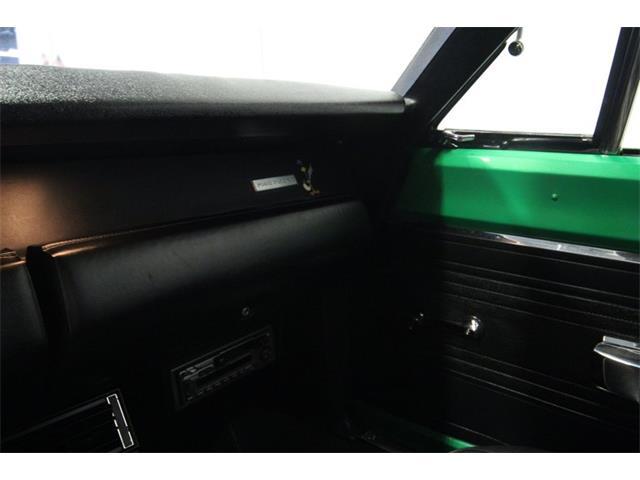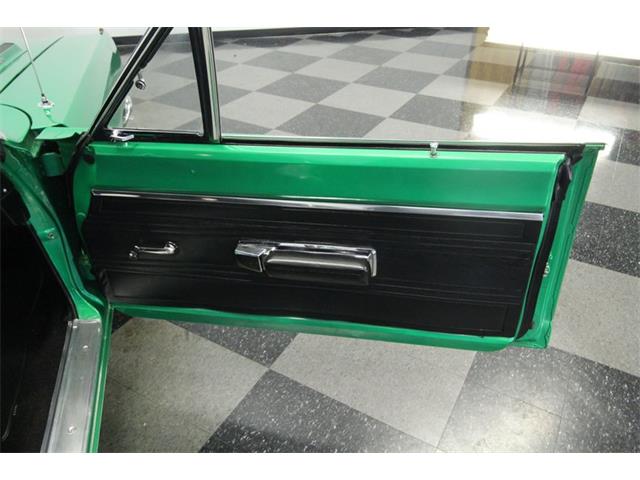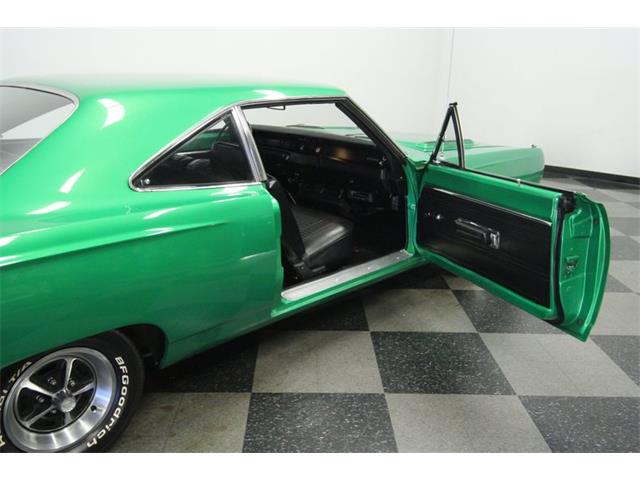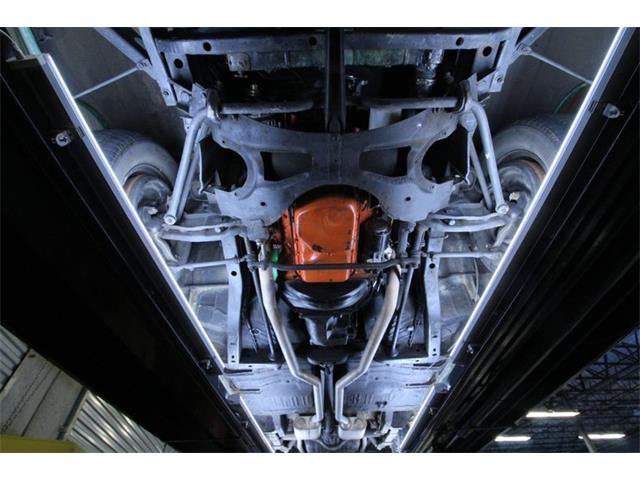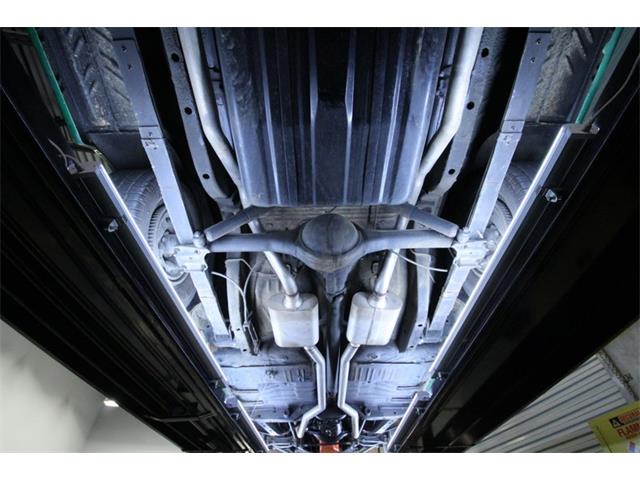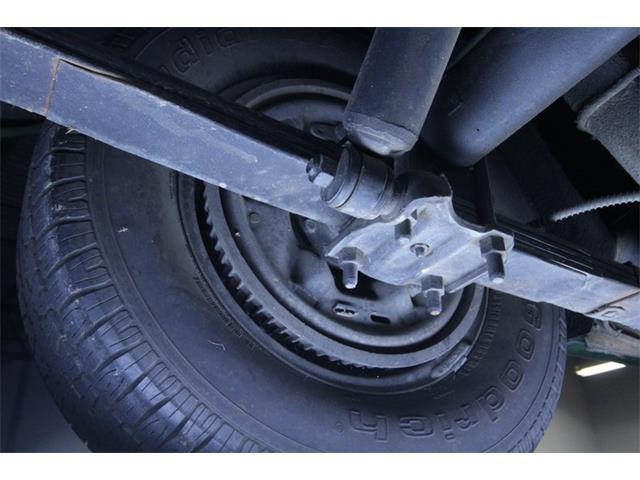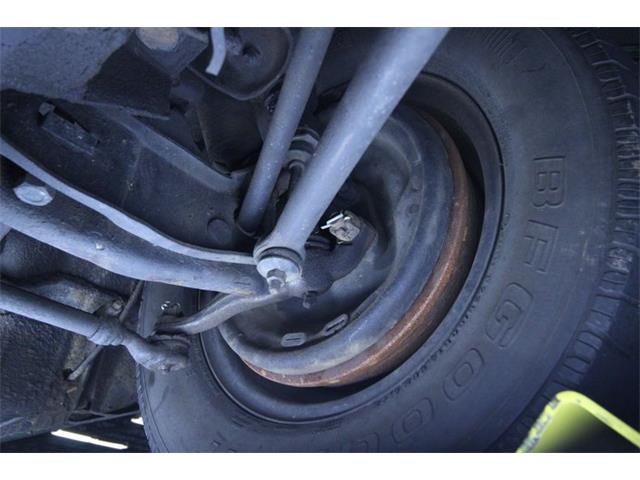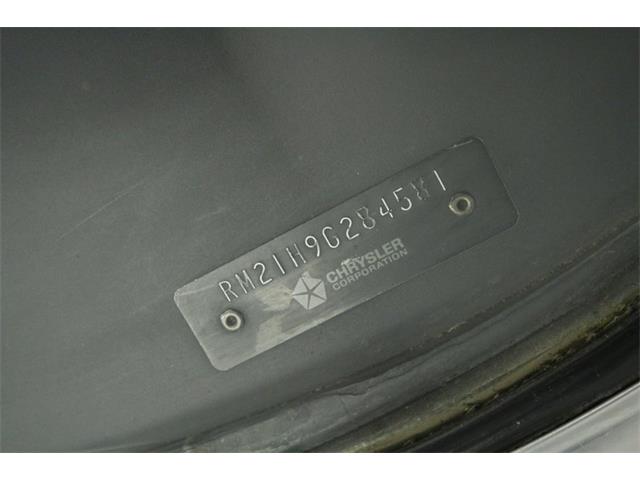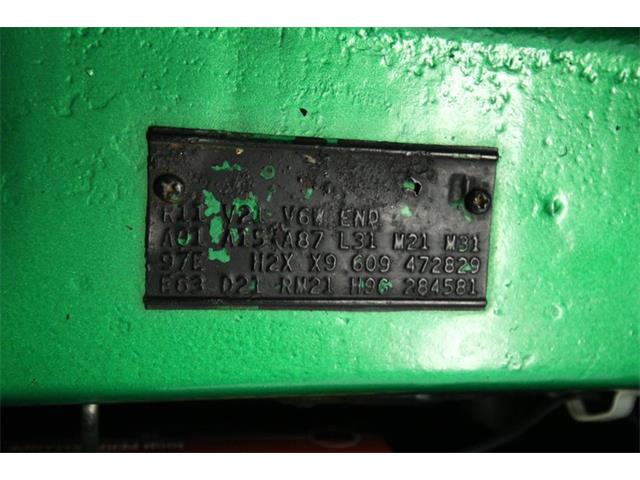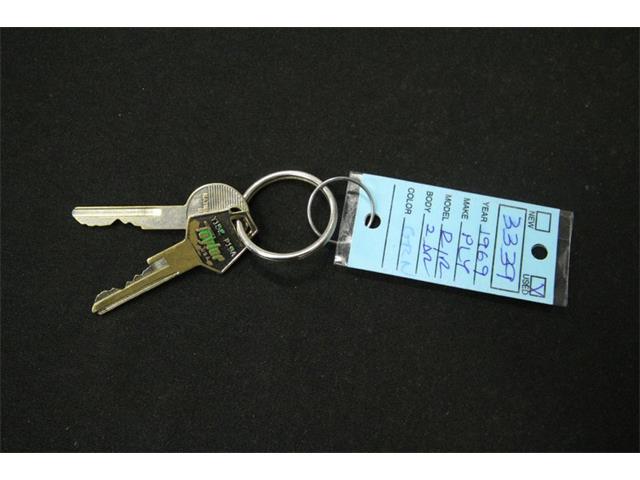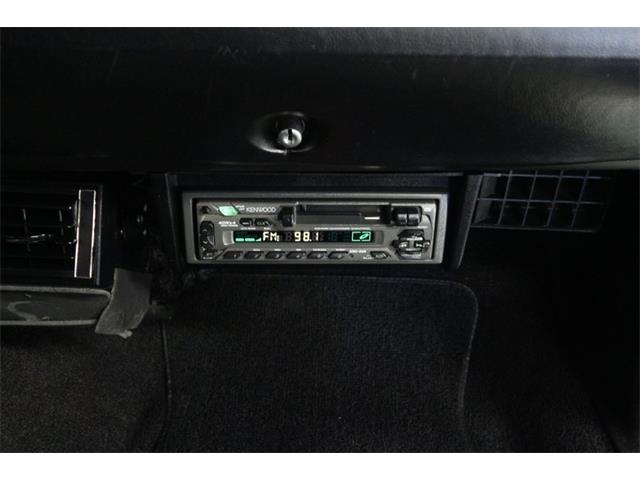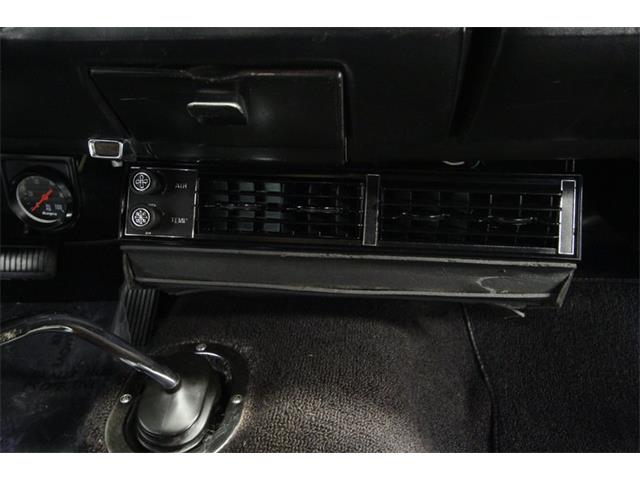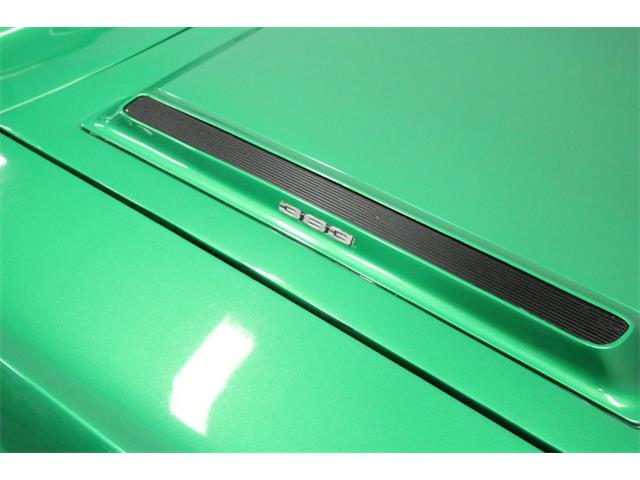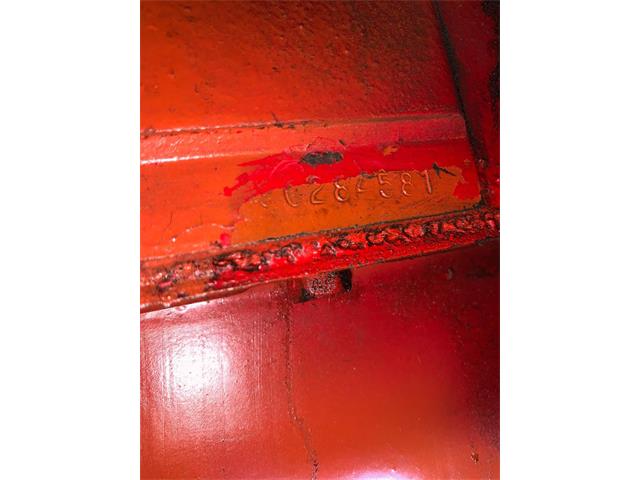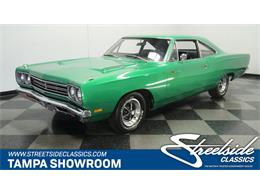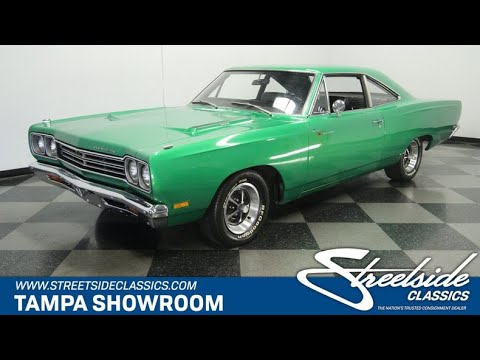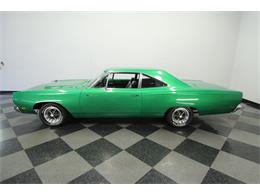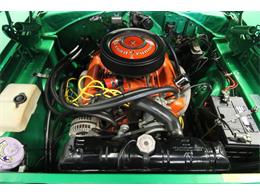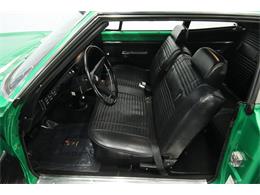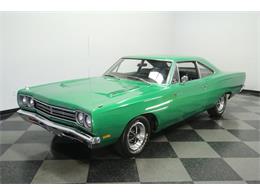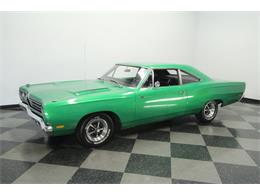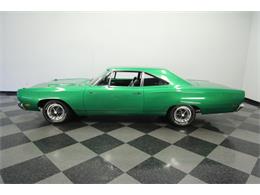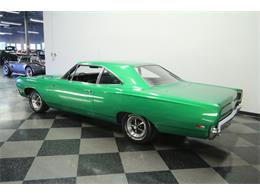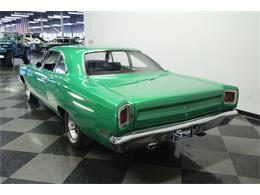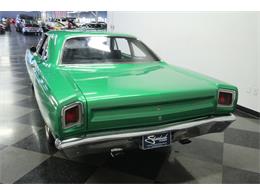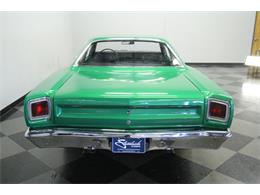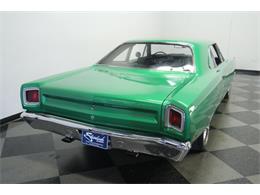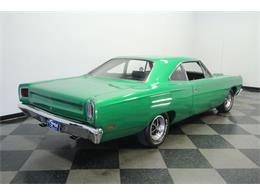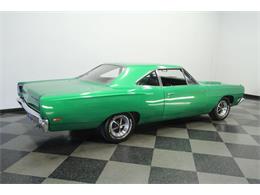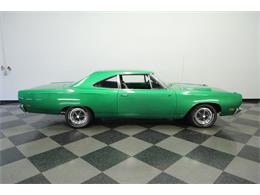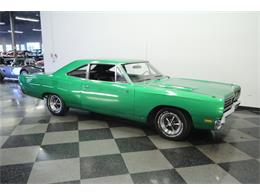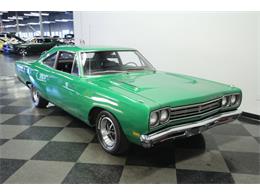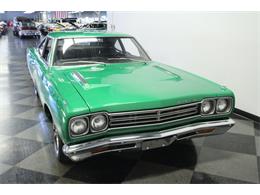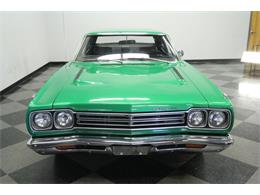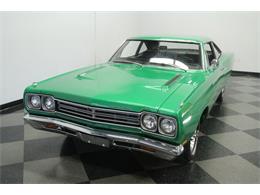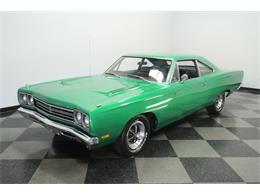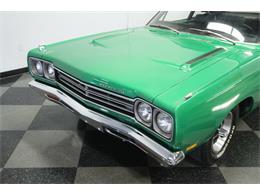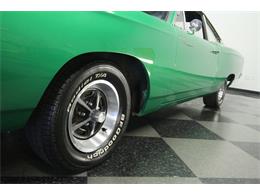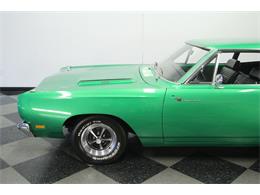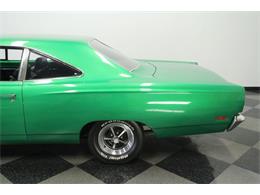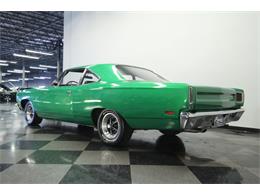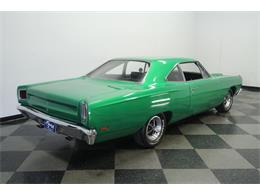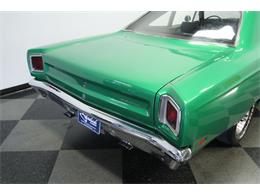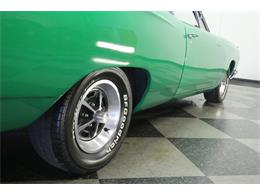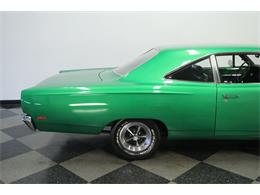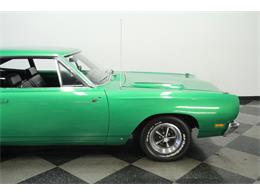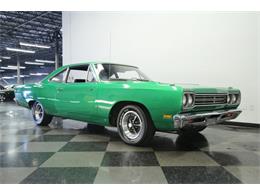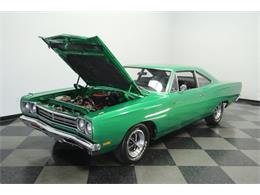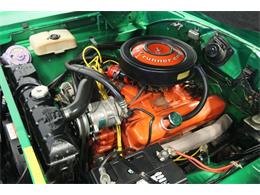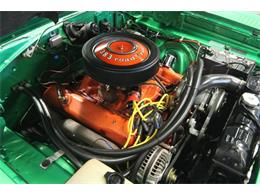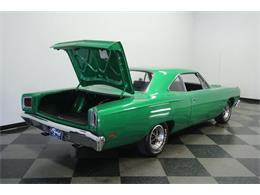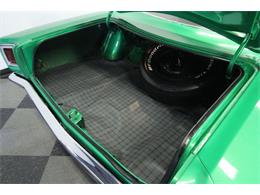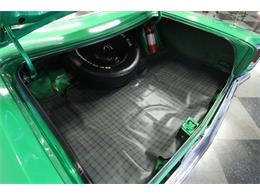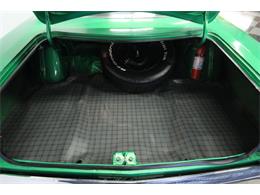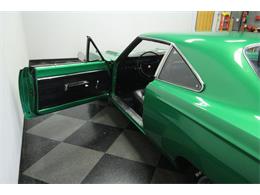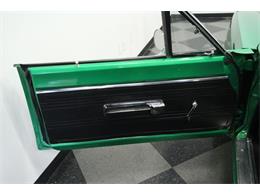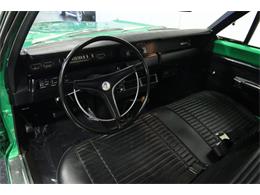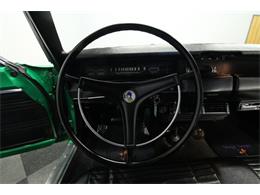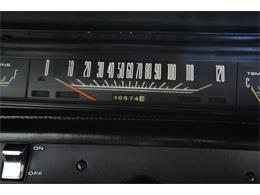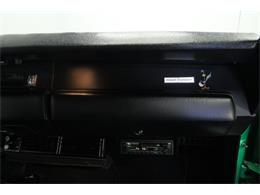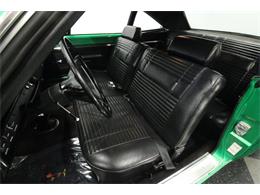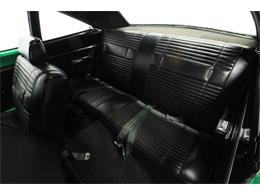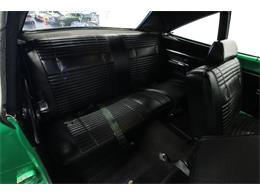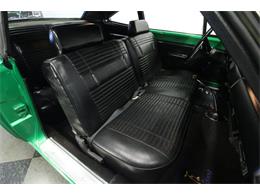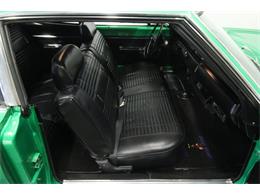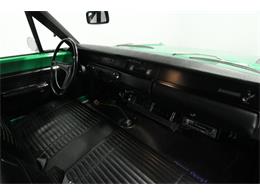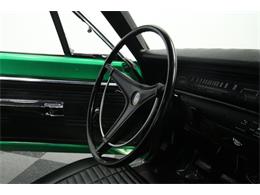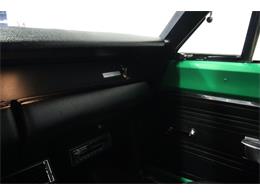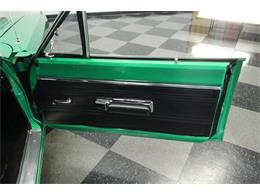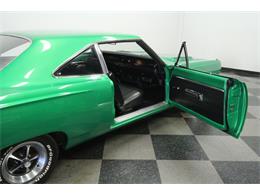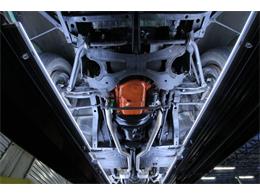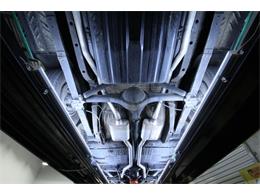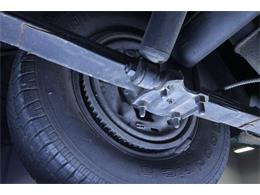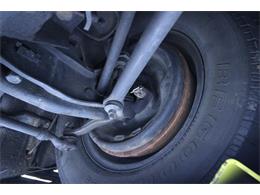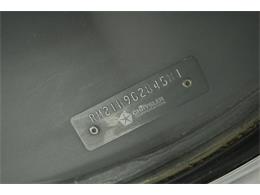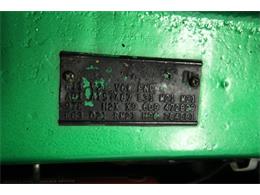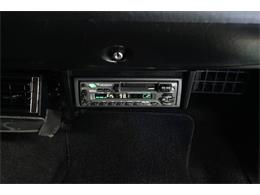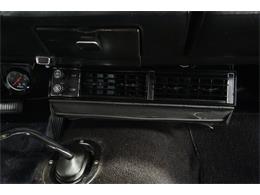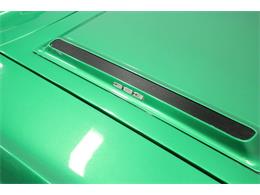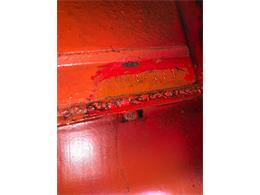 drag-slide thumbnails for quick selection
Vehicle Description
This 1969 Plymouth Road Runner is a muscle car that fulfills the full wish list. That means a numbers-matching big block and the control of four-on-the-floor. And everything from the sleek green exterior to the cool A/C interior makes for an awesome classic Mopar


The upgraded paint looks like they turned up the vibrancy of 1969's Rallye Green. So you get the right classic style with a touch more look-at-me radiance. Some added flair in the paint is right for a Road Runner because these Plymouths had a substantial style with plenty of sheet metal. So it's great to have a modern clearcoat shine. In fact, this year they did everything with plenty of size. There are wide chrome bumpers, long hood vent trim, wide dual exhaust tips, broad quad headlights, and long creases on the fenders. This muscle Mopar looks substantial. But this is a driver-ready driver-quality car that never takes itself too seriously. After all, the horn gives the classic cartoon Beep! Beep!


The black vinyl interior is a tasteful contrast to the bright green exterior, and the door panels prove it. The carpeting, upholstery, dash, trunk, and many fundamentals all look good. There are even nice details, like the working dome light. Two wide rows of bench seats make it easy to share this Mopar with family and friends. There are even upgrades like the AM/FM/cassette stereo and cold-blowing air conditioning to keep them all happy. But you don't need any of them to have fun with this Road Runner. It feels like a driver's car from the moment you grab the factory three-spoke wheel with your left hand, and your right hand will love the Hurst shifter.


Road Runners are meant to be muscle machines, and so it's especially nice to see the engine bay filled with its numbers-matching 383 cubic-inch V8 with a four-barrel carb on top. The bold orange block and newer yellow plug wires look particularly attractive against the green inner walls. It has a well-maintained look, right down to the belts, and the way this one runs strong reaffirms proper care. You have complete control over the big block and its rumble thanks to the four-speed manual transmission. This is a solid driver that likes you to feel the road, just like you expect from a classic Road Runner. But there are also wide BF Goodrich T/A on the classic Mopar road wheels for proper grip.


Bold, cool, and powerful - this numbers-matching Road Runner has true distinction, and it's going fast. Call today!!!


Interested in something else? Search these similar vehicles...